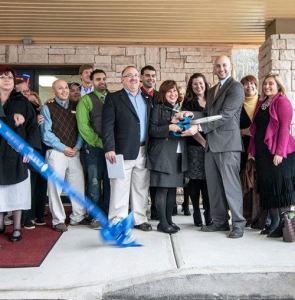 Welcome to the greatest opportunity to get involved in the fast paced, exciting Pawn Industry!
Dynasty Jewelry and Loan is more than a pawn shop. We focus our vision on providing "The Dynasty Difference" to our customers:
At Dynasty, we strive to be Different. Being Different is an attitude, a better way of doing business. We are Different by exceeding customer expectations. Beginning with our inviting atmosphere, to the friendly attitude of our personnel, to the care in handling our customers' valuables, you can see and feel the Difference. The Difference is about the value we place highly in our employees, and our customers. The Difference brings everyone back time and time again.
Excellent customer service is not only our strong suit, it is our passion and a requirement of everyone on our team!
We are looking for experienced, hard-working individuals with a passion for work in a high energy, fast paced environment, who have no problem going the extra mile for our customers!
We are always looking for qualified people who are passionate about sales and customer service!
Daily Tasks:
-Greeting customers and handling customer needs
-Researching item values and determining loan amount
-Customer and product data entry
-Sales
-Learning and maintaining knowledge of electronics, tools, collectibles, jewelry, musical instruments and more
-Processing payments
-Cleaning, pricing, and presenting items for sale
Skills/ Qualifications:
-Bilingual (Spanish and English) – Please do not apply if you are not fluent in each
-High School Education, College is a plus
-Written and verbal communication skills
-Good listening skills
-Management experience a plus
-Ability to provide excellent customer service
-Ability to work in a team environment
-Ability to take constructive criticism in order to better oneself and future career
-Great people skills
-Dependability
-Trustworthy
-Ability to lift upwards of 50 pounds
-Must pass drug test and back ground check
-Pawn, jewelry, and/or sales experience
Please send resume and cover letter to [email protected].
Thank you for your interest in joining the Dynasty Team!