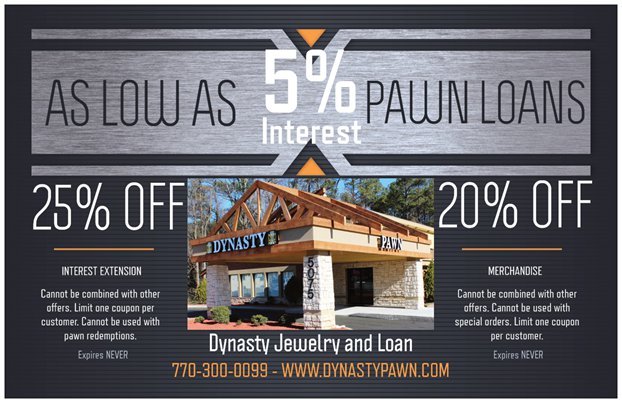 HOW IT WORKS
To sell or get a loan at Dynasty is as easy as 1 – 2 – 3!
1- Bring in an item of value along with a current, government issued ID.
2- Dynasty takes a look at your item, gives it a professional and rapid appraisal loan value.
3- Decide to take the deal and sign the paperwork!
The difference between buying and getting a pawn loan:
Buy: When we buy or purchase an item, you simply sell the item to us for immediate cash money.
Pawn Loan: When you take out a loan at Dynasty, we secure your items until you pay back the loan. Loan terms are 30 days – you can pick up the loan anytime within the 30 days by paying the principle + the interest of the money borrowed – OR – You can simply pay the interest to extend the loan term another 30 days.
LOANS AS LOW AS 5%! – Yes, you read that right! Depending on the value of your item, we can negotiate the rate all the way down to 5%. Ask about our low rate today!